Class 2A Boys State Meet Preview
Team Race
Much like the girls, Region 6 has been dominant, but they will have some contenders to deal with. Wesleyan caught Pace by a narrow margin at Region so look for these two familiar foes to duke it out for the title. However, many might overlook Bleckley (as they don't often submit results for their well attended Invites) but don't make that assumption because they always tend to run well on the tough Carrollton course like last season placing 3rd ahead of Lovett and Westminster is no longer in AA...Our ranker has them as his darkhorse pick, even though they haven't been in top 10 every week this season. Region 6 teams Lovett, Holy Innocents will battle Darlington (who had no reason to run hard at the 7-AA meet, Union County who ran 'lights out" at 8-AA and possibly Benedictine Military...
Individual Race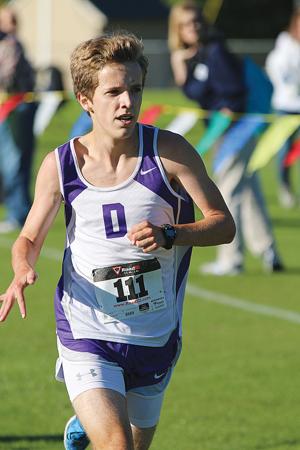 Spencer Fields of the Darlington School
With the exception of Spencer Fields from Darlington, it gives makes me pause to fondly recall colorful AA boys runners from the past few years like Ian Edwards from Jordan Coumbus, Jordan Flowers of Westminster and from the 'way back machine' Chris Jones from Union County. Fields has had an amazing season including a pr of 15:31 at Asics which is :54 faster than his nearest competitor from AA in the same race and will look to cap it off with the individual title as he has not been seriously challenged by any AA runner. Chasing in the lead pack should be Ben Davies of Holy Innocents, Miller Kettle from GAC, Jack Douglass of Pace has ran tough all season, and Bailey Renfroe of Wesleyan emerged at region to name a few Podium contenders.