"Uuuugh... are we below the gnat line again!??


South of the Border Territory is below the red line (gnat country)
2020 South of the Border Cross Country Selection Criteria
After a brief hiatus, and back due to popular demand, the South of the Border (SOB) Cross Country honors has been resurrected to recognize harriers from central and south Georgia reaching all the way down to Lake Seminole in the southwest and the Okeefenokee Swamp in the southeast. (the green line of demarcation) separates the two areas. This is by far the deepest and most talented South of the Border that has been considered for honors since its inception. Keep in mind, Jacob McLeod, Justin Wachtel, and Elizabeth Funderburk were recognized in 2017. It should be noted that five of the most populous cities in the state (excluding Metro ATL) are within this area including Columbus, Savannah, Macon, Albany, and Valdosta. We will recognize the following categories below:
HS Boys ROY
HS Girls ROY
HS Boys Freshman of the Year (FOY)
HS Girls Freshman of the Year (FOY)
SE/SW District ROYS (if not chosen as overall ROY)
SOB HS Boys 1st, 2nd Team, Honorable Mention
SOB HS Girls 1st, 2nd Team, Honorable Mention
HS Boys Team of the Year (TOY)
HS Girls Team of the Year (TOY)
HS Boys Coach of the Year (COY)
HS Girls Coach of the Year (COY)
MS Boys ROY
MS Girls ROY
*The following areas are factored in when considering Individual Honors*

1. Finish and time at the GHSA State meet (GISA/GAPPS)
2. Finish and time at the Region meet.
3. Season-best and what course it was recorded on (course difficulty is taken into account)
4. One bad race will not knock a runner out of contention for at least an Honorable mention (i.e.- State)
5. MS ROYS based on the performance of a runner at MS State. (level playing field)


(TOY) and (COY)


1. State performance weighs heavily, then region.
2. Place weighs heavier than the team average time. (1-5 Split taken into account)
3. COY based on state performance and how much a team improved from 2019 State, repeat champs, etc.
4. If you believe your coach is worthy, e-mail us and point out facts about why they should be considered.

We will release those chosen in at least 3 parts. This will be by far the most comprehensive South of the Border selections in MileSplit Georgia history and will take a few days for our committee to hash out. Polls will be posted for you to Vote on, make your voice heard and get on here and vote!! Let the Games begin...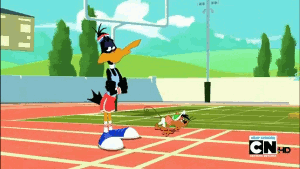 Speedy Gonzalez