Class 3A Girls State Meet Preview
Team Race
VS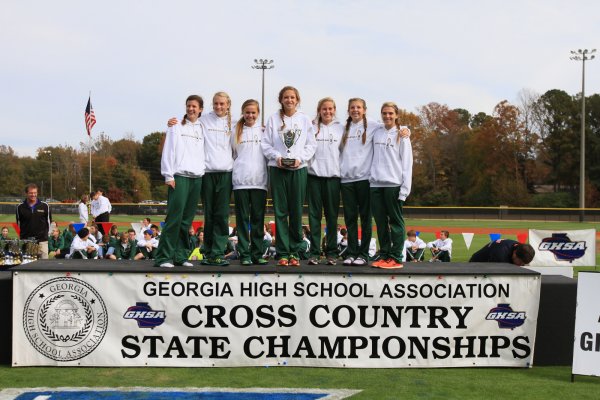 3A Defending Champs Blessed Trinity
Westminster started slowly as usual this Fall, but since late-September have taken control of AAA and have painted the target on their backs as the all out favorite to win AAA girls. Unless Blessed Trinity has a trick up their sleeve, that remains the question as these 2 squads are notorious for avoiding each other during the regular season and Blessed Trinity running much better at State than Region...or the state race should finish the same way 5-AAA did. Hart County narrowly defeated Oconee at 8AAA, but that order could flip this Saturday as Oconee's tighter pack could mean the difference if Hart doesn't get a great day out of their #5. Savannah Arts will give a run at taking a podium spot from Oconee or Hart to prove that those Savannah girls can run with the best of Atlanta and North Georgia. Its questionable of how fast the courses they normally compete at and can they handle the hills of Carrollton?
Individual Race
Audrey Honiotes Delaney Graham Sue Anne Moralis
Individually, it looks like Audrey Honiotes of Hart is the favorite having ran away from any AAA girl she has competed against this season. She may get a great challenge from Westminster super frosh Delaney Graham though... The Westminster and Blessed Trinity packs should fill in tightly, led by Blessed Trinity's Mary Claire Solomon (only finishing :07 behind Graham at 4AAA). East Jackson's Sue Anne Moralis should be on the podium somewhere as well.